Lawsuit over politically motivated censorship and surveillance on WeChat filed in California
Citizen Power Initiatives for China ("CPIFC") filed a lawsuit today in the Superior Court for the State of California, Santa Clara County, alleging that the censorship and surveillance practices and policies of WeChat, the dominant social media and payments application in the Chinese-speaking world, violates numerous aspects of California law. Joining the lawsuit are six California WeChat users who have suffered significant financial, emotional, and psychological harm as a result of those practices and policies. The lawsuit asks the court to declare that the challenged practices and policies are unlawful under California law, issue an injunction against them, and to order that defendants pay damages for the harms they caused. The defendants are Tencent America LLC and Tencent International Service. Ltd. [Read More]
For Us, the Living:
A Journey to Shine Light on Truth
CPIFC president Dr. Yang Jianli's selected collection of 138 speeches (2000-2020), For Us, the Living: A Journey to Shine the Light on Truth, is now available for purchase. Published by Redwood Publishing, the 619-page book is forwarded by the Dalai Lama and Natan Sharansky.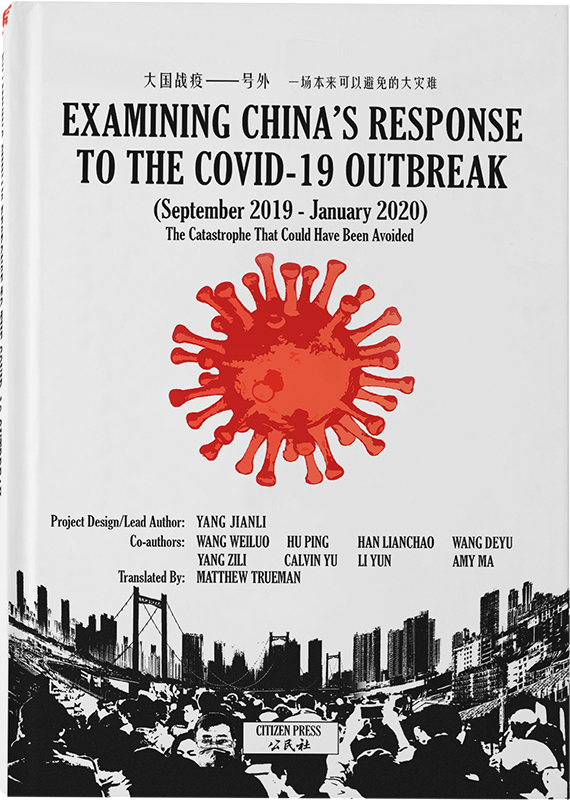 Examining China's Response to the Covid-19 Outbreak
This is a comprehensive report on how the global COVID-19 pandemic, which has already killed over half-a-million people, including 134,000 Americans, could have been avoided had the Chinese Communist Party acted in an honest and responsible manner. This book, currently available in Chinese, analyzes how the Chinese Communist Party responded to the virus, especially in the critical month between December 26, 2019 and January 25, 2020.
Based on meticulous analysis of data, much of it directly from sources in China, the report establishes a day-by-day, objective record documenting how Chinese authorities, from the top leadership to local governments, from biomedical institutions to public health administrations, from official media to foreign affairs functionaries, responded to the epidemic.
Class Action Lawsuit Against Wechat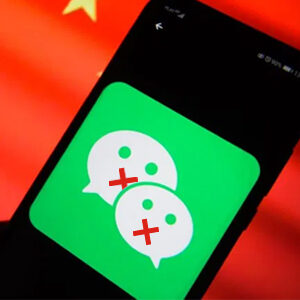 We believe that Tencent has become the technology shackle for the CCP to restrict the freedom of the people. What Tencent has been doing domestically and overseas constitutes a serious violation to human rights and violates Chinese, American laws as well as the international law. We must start a battle for the freedom of speech, taking a stand against WeChat. By doing so, we can open space for the freedom of speech in China. This is why Citizen Power Initiatives for China officially is starting a class action lawsuit against WeChat (Tencent) in the United States, a project we have been planning and preparing.
Forced Labor in the Uyghur Region
Our team led by Dr. Han Lianchao published a report, Cotton: The Fabric Full of Lies, on forced and prison labor in Xinjiang in August 2019. One of the key conclusions is that there is presence of forced labor at many steps of the cotton supply chain and some of these products have entered into international commerce, including the U.S. and European markets. Recently the U.S. State Department, Dept. of Treasury, Dept. of Commerce, and Dept. of Homeland Seucirty issued a joint advisory which cited the report on its findings. 
By: Jianli Yang, Aug 21, 2023 In the realm of international security, the Quadrilateral Security Dialogue, or the "Quad," stands as a robust framework uniting Australia, India, Japan and the United States. Among these four nations, India, while often appearing out of...
WUHAN MEMO – Timeline
CPIFC Team has put together a comprehensive timeline that documented the most crucial days of the COVID-19 outbreak in China. Such report contains the daily record for epidemic development and global countermeasure strategies. We sincerely hope it provides a panoramic index and guide for analyzing the development of the epidemic.
Dr. Jianli Yang gave a keynote talk "The Chinese Communist Party: Savior of Culprit?" at Covid Con on April 13, a virtual Oslo Freedom Forum event hosted by the Human Rights Foundation. The virtual conference focused on how tyranny sparked and is exploiting the novel coronavirus pandemic to crack down on civil liberties. 
We have collaborated with UN Watch to bring China's records on human rights abuses to United Nations' Human Rights Commission.
Our Voice at the United Nations