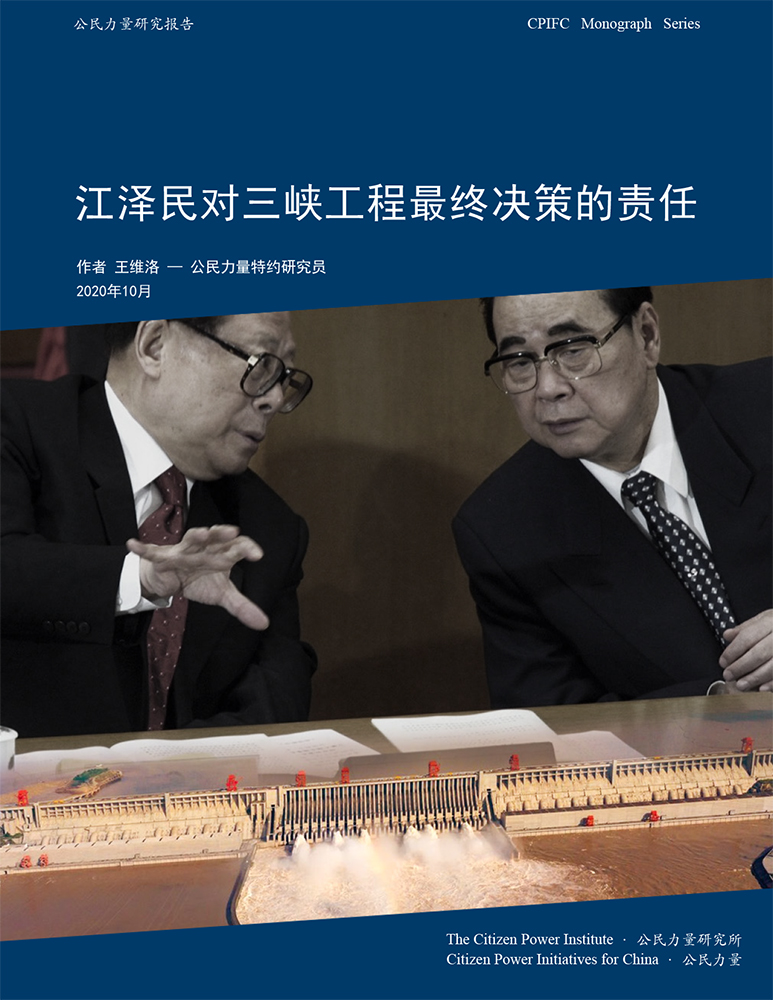 Jiang Zemin's Responsibilities on the Final Decision of the Three Gorges Project
The author of the Monograph is Dr. Wang Weiluo, a research fellow of Citizen Power Institute and an expert on Three Gorges Project. The monograph is published by Citizen Press, a branch of CPIFC.
On January 17, 1992, Li Peng presided over the executive meeting of the State Council in which the Three Gorges Project was approved; on February 21 and 22, 1992, Jiang Zemin presided over the meeting of the Standing Committee of the Political Bureau of the CPC Central Committee in which the Three Gorges Project was approved… [Read full English Abstract]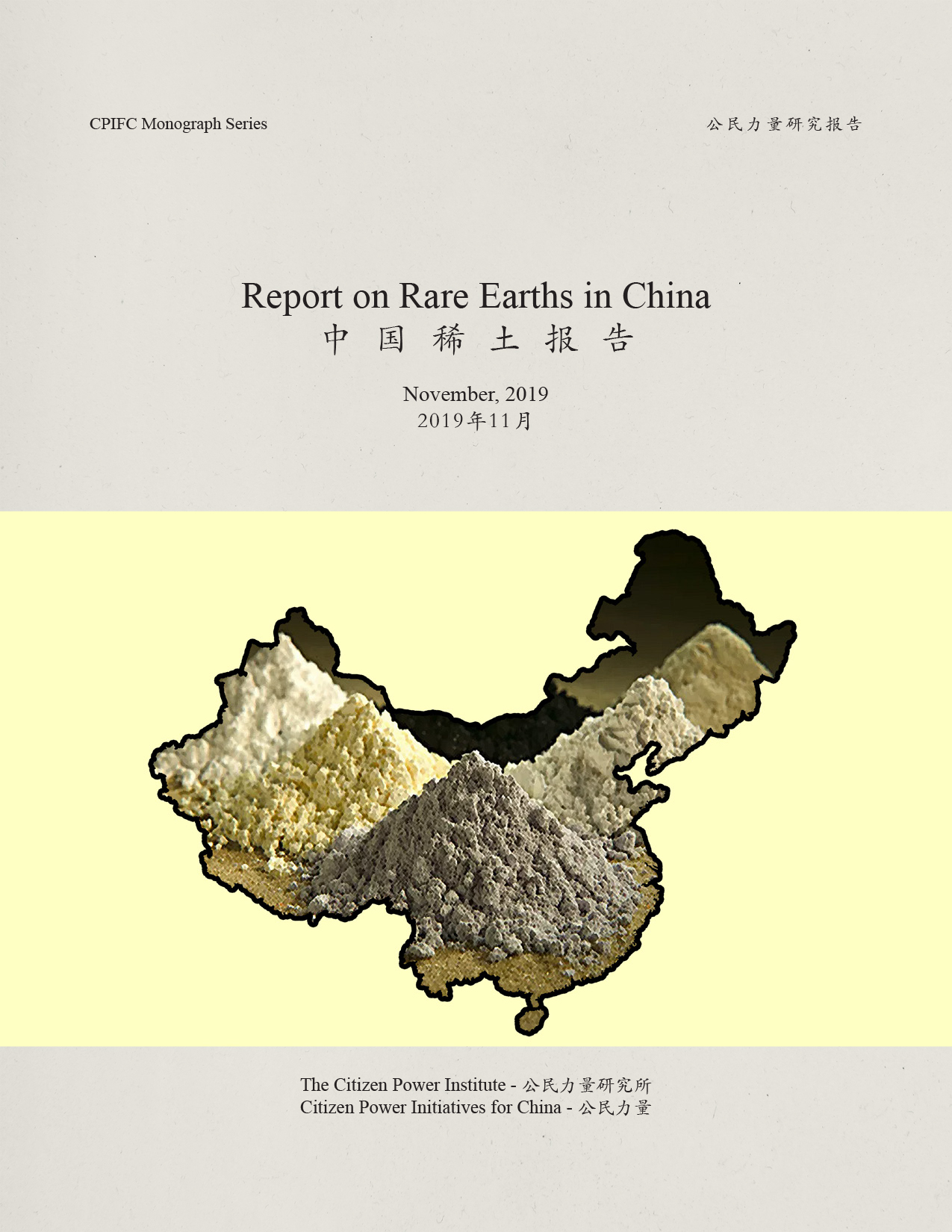 Report on Rare Earths in China
Rare earth elements are crucial to the modern society for producing electronic devices. China was once the dominant country in the rare earth market by controlling more than 90% of the world's rare earth production. However, the report by Wang Weiluo offers his insight on the history and reason behind the downfall of China's rare earth status on the international stage, and how its strategy might fail to win the trade war against the U.S.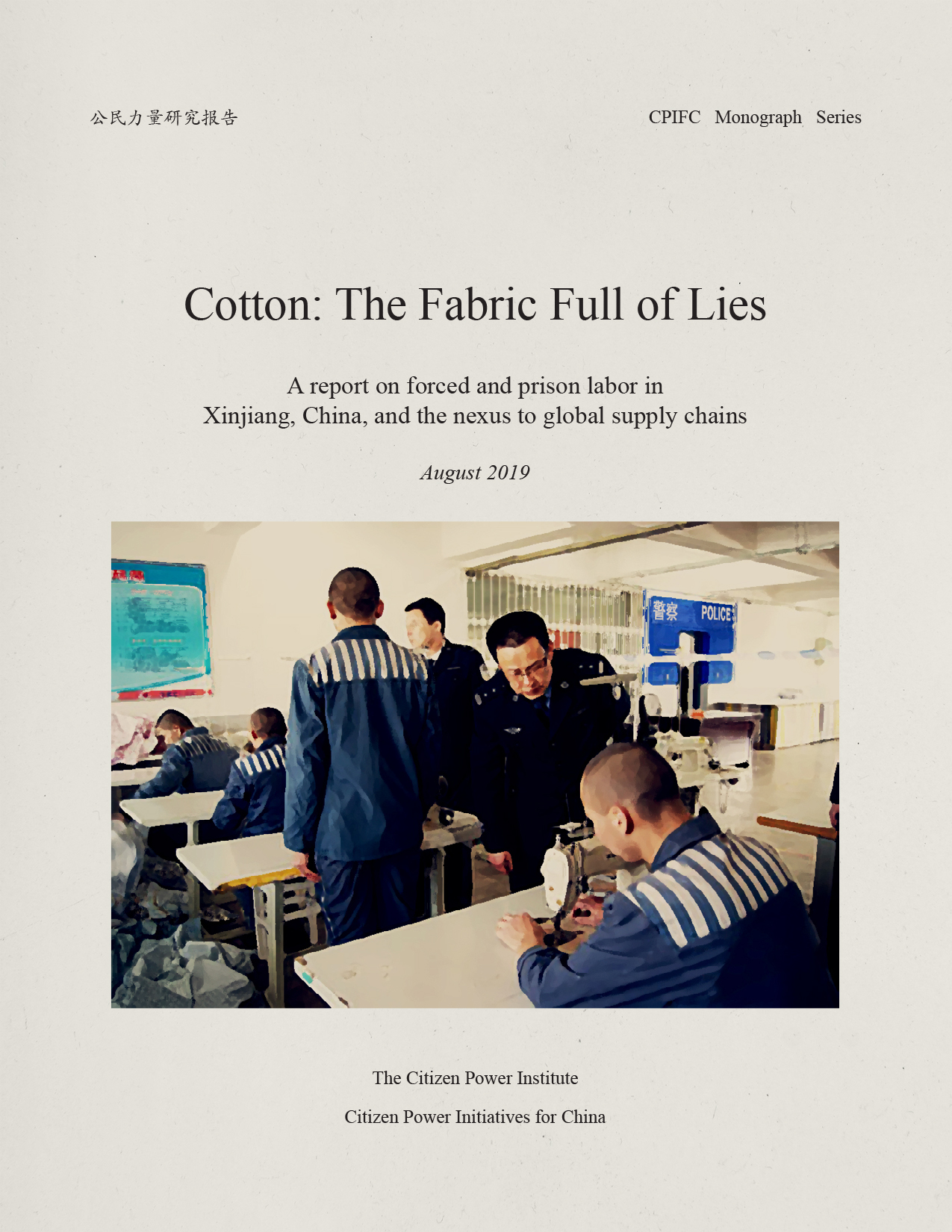 Cotton: The Fabric Full of Lies: 
A report on forced and prison labor in Xinjiang, China, and the nexus to global supply chains
China has created a "cotton gulag" in the Xinjiang Uyghur Autonomous Region (XUAR). Xinjiang produces 84 percent of China's cotton output, and is a primary supplier and exporter of cotton/textile/apparel products. Xinjiang is also home to a large percentage of China's prison population and these inmates serve as a key labor force in every link of China's cotton value chain, from cotton field reclamation to planting, harvesting, processing, and garment production.
Direct evidence from data published by the Chinese Communist Party (CCP), Chinese companies, and witness testimonies shows that prisons in the region are forcing inmates to work in prison cotton farms, processing plants, and textile/garment factories. This prison-based economy is designed to meet two CCP goals: earn money for the State and "politically stabilize" Xinjiang. To conceal this practice, prison and labor camp authorities in Xinjiang have deleted online information regarding these prison companies and factories, changed the names of prison factories, and created layers of complex company ownership structures in order to disguise prison factories and farms as schools and trading companies.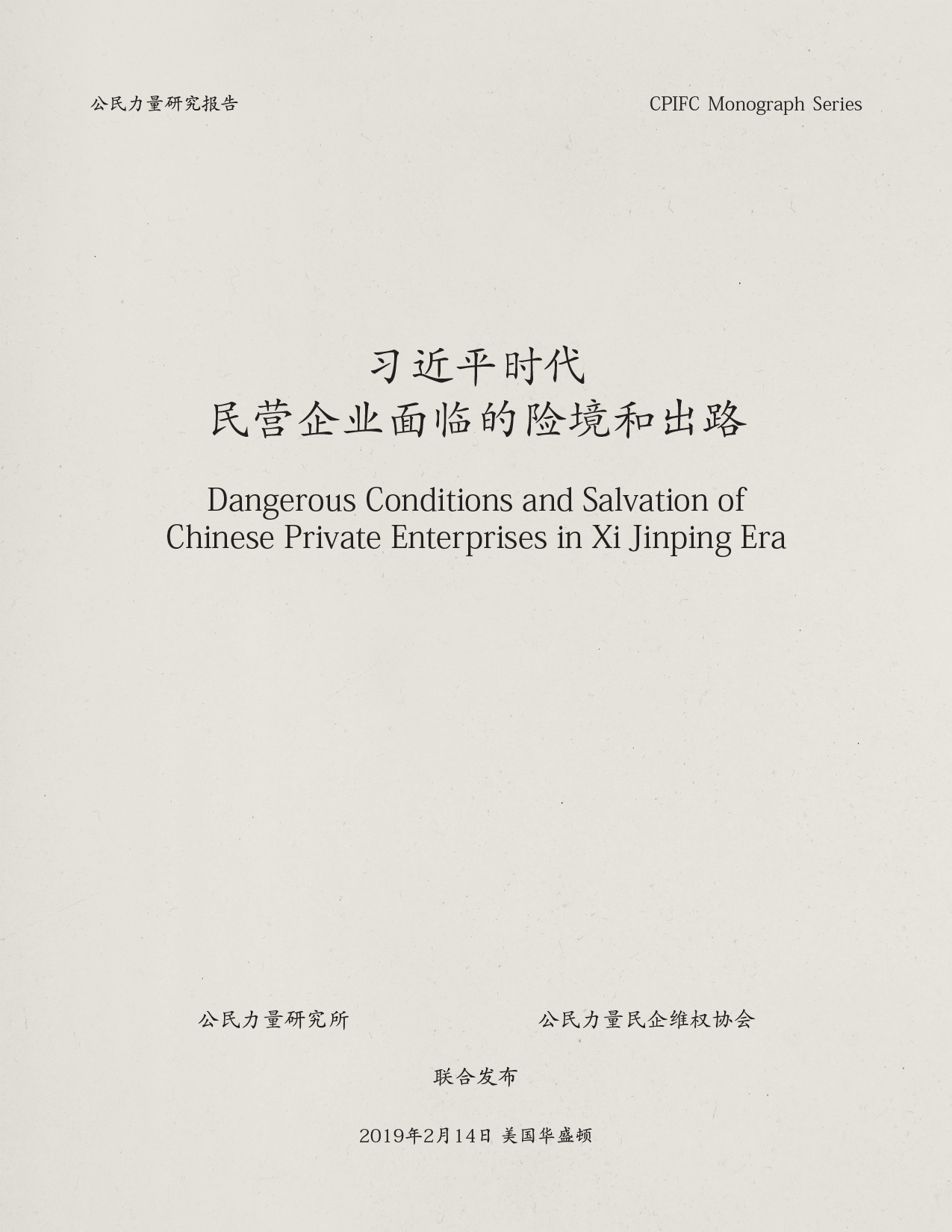 Dangerous Conditions and Salvation of Chinese Private Enterprises in Xi Jinping Era
The report on Dangerous Conditions and Salvation of Chinese Private Enterprises in Xi Jinping Era provides a comprehensive view on today's Private Enterprises inside China. The report is written in Chinese.
Chinese Title: 习近平时代民营企业面临的险境和出路