Our Team – Board of Directors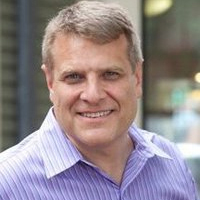 Dr. David C. KING
Chairman
David C. King is Senior Lecturer in Public Policy at The Harvard Kennedy School and Faculty Chair of the Masters in Public Administration programs. Professor King is the primary faculty contact for students in the two-year MPA and the one-year Mid-Career MPA programs, for which he also chairs the Admissions Committees.  Professor King chairs Harvard's Bi-Partisan Program for Newly Elected Members of the U.S. Congress, and he directs the Executive Program for Senior Executives in State and Local Government. Read More >>>
Ms. Susan CLEAVER
Financial Supervisor
Susan Cleaver is currently Director of Fiscal Affairs and Manager, Shared Business of Boston University She has had a varied career engaged primarily in higher education administration and adult education. Much of her work in adult education was related to specialized instruction for English Language Learners, in the U.S. and other countries. For the last 20 years, her experience at Boston University has been focused on program development, financial management and related human resource issues. Susan graduated from Vassar College with honors and earned graduate degrees from New York University (M.Ed.) and Boston University (M.B.A.).
Dr. HUANG Liping
Board Member
At age of 16, and from rural China, Liping Huang, entered Beijing Normal University, one of the China's prestigious universities in Beijing. Outstanding among his peers, Liping continued to earn a Ph.D. degree in mathematics from the same university, and in the late 1980s, he became one of the few hundred home-grown professors in China, the first generation after the Culture Revolution. As a young professor, Dr. Huang emerged to be a brave leader during the 1989 Tiananman student uprising. Due to his participation of the pro-democracy movement, Dr. Huang's teaching position at the university was suspended and was eventually forced out of the school. In the mid-1990s, invited as a visiting professor to an American university, Dr. Huang was able to come to the United States. He soon joined the overseas Chinese student and scholar democracy organization and has been an active member in the freedom fight ever since. Dr. Huang was a member of the board of directors of Foundation for China in the 21st Century, predecessor of Initiatives for China , and served as its treasurer. Currently Dr. Huang works as a freelance financial advisor for several private companies.
Mr. John KING
Board Member
John King advises Initiatives for China/Citizen Power for China on strategic issues and operations. In 2012, John also directed "Waiting For Liu," a short film produced as a web release for Citizen Power for China to promote the case of Liu Xiaobo, the jailed Nobel Peace Prize winner. John previously directed international education, cross cultural, and democracy training programs at Meridian International Center in Washington, DC. Earlier in his career, John was a guest lecturer at XiBei University in Xian, China for one year, and he also worked as a strategy consultant at Bain and Company in Boston, Massachusetts. John currently serves as Chairman of the Advisory Council for the American Film Institute Silver Theatre and Cultural Center and as a member of the board of directors for Horizons Greater Washington. John graduated with honors from Dartmouth College, and he later completed both the M.B.A. and the Public Management Program at Stanford University.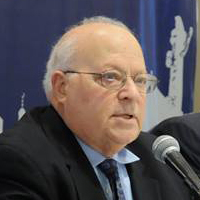 Mr. Burt WIDES
Legal Counsel
Burton Wides is a pro bono counsel to Initiatives for China and and provides pro bono counsel and advocacy on legislative issues to the Falun Gong. He has worked on a wide range of domestic, foreign policy, and national security issues, as chief counsel to Senators Ted Kennedy, Paul Sarbanes, and Philip Hart, Chief of Staff to Representative John Conyers, and Counsel to President Carter for Oversight of U.S, intelligence Agencies, and in private law practice.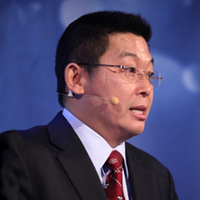 Dr. YANG Jianli
President
Yang Jianli was born in Shandong Province in northern China and graduated from college at the age of 19.  A rising star in the Chinese Communist Party, Jianli quickly became disenchanted by the corruption and duplicity he witnessed in the communist system.  He left China to pursue a career in Mathematics at U.C. Berkeley. In 1989, at the age of 26, his fellow graduate students at Berkeley elected him to go back to Beijing in support of their counterparts in China who were demonstrating for democracy in Tiananmen Square. After escaping the gruesome massacre, Jianli dedicated his entire life in promoting a peaceful democratization. He received his Ph.D. in Mathematics from U.C. Berkerley and Ph.D. in Political Economics from Harvard Kennedy School of Government. When he returned to China again in 2002, he was put in prison for 5 years. Upon his release, Jianli founded Initiatives for China. Read More >>>
Hon. Irwin COTLER
Senior Advisor
Dr. Jared Genser
Senior Legal Advisor
Dr. David Lowe
Senior Advisor
Dr. Thomas Ragland
Senior Legal Adivsor
Dr. Terri Marsh
Consultant
Mr. Jim Glanzer
Consultant
Dr. YANG Jianli
President & Founder
Dr. HAN Lianchao
Vice President
Mr. Daniel Jigme
Director of Administration
Mr. Burton Wides
Legal Counsel
Mr. George Xie
Assistant Chief of Yibao (yibaochina.com)
Ms. Anna Chen
Deputy Director of Administration
Mr. Zili Yang
Editor in Chief of Yibao (yibaochina.com)
Mr. Daniel Feng
Associate
Mr. Kong Tianle
Liaison in Australia
Mr. Richard Kuo
Liaison in Taiwan
Ms. Ai Si
Liaison in Europe
Ms. Zhou Hong
Reporter of Yibao Publication
Mr. Glen Zheng
Liaison in Australia
MS. Liu Rui
Reporter of Yibao Publication