By: Dr. Wang Deyu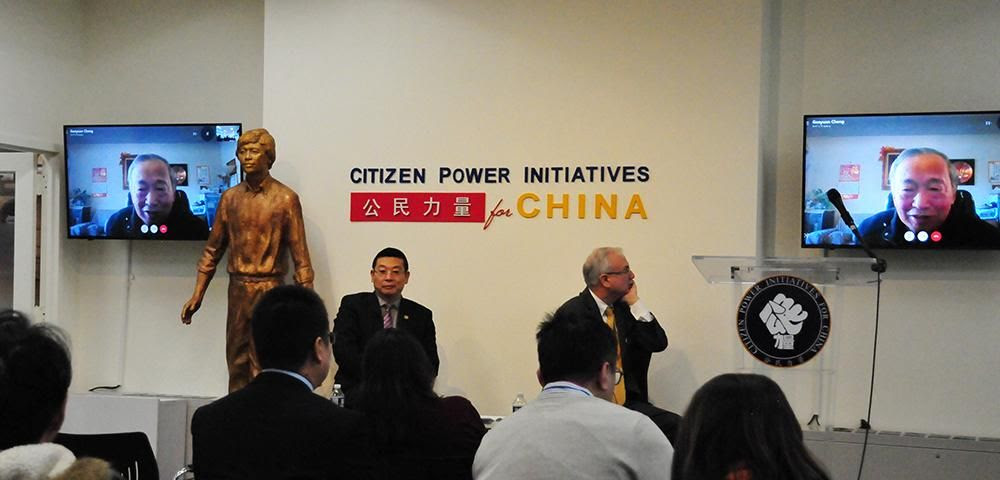 Washington, D.C. – Citizen Power Initiatives for China (CPIFC) held a press conference in its Washington office on Tuesday, January 7, 2020, to launch CHENG Ganyuan's book, Secrets of the CCP's United Front Work Department (English version) published by Citizen Press run by CPIFC. The Chinese version of this book was published four years ago. In order to expand its influence in the West, Citizen Press published its English version.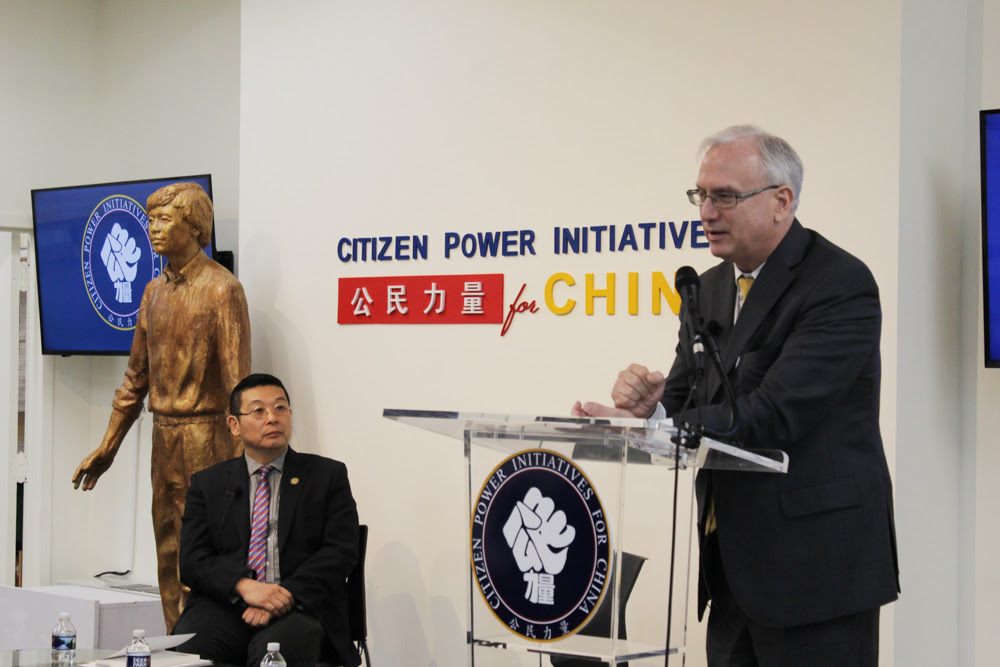 The conference was hosted by Dr. YANG Jianli. The author CHENG Ganyuan spoke to the press via Skype and interacted with the guests and audience. Retired Lieutenant Colonel Mark Stokes, Executive Director of the Project 2049 Institute, commented on this book and the CCP's United Front strategies in his speech.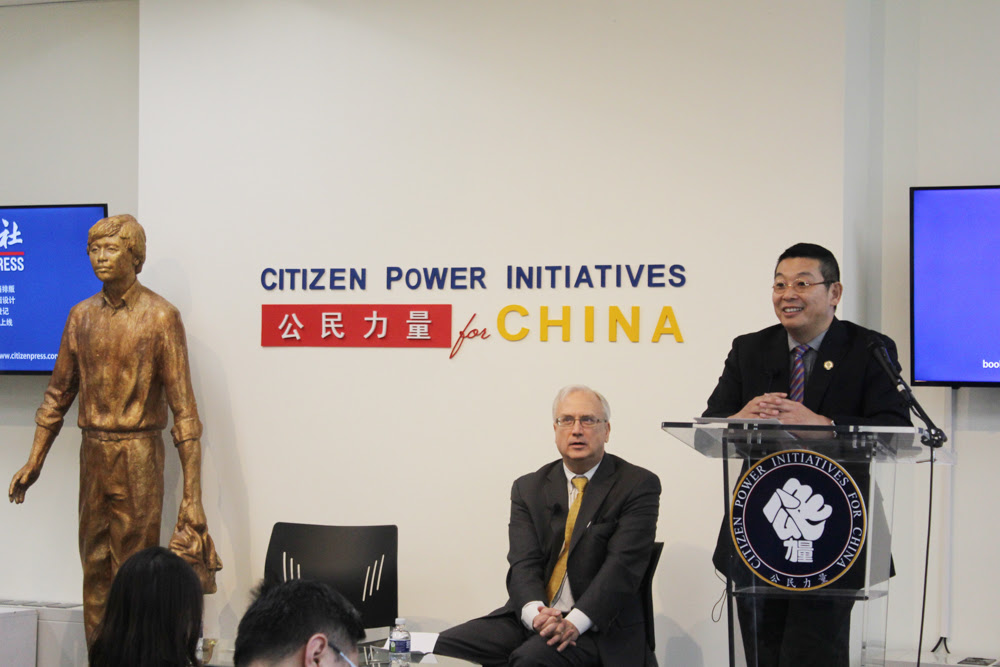 Secrets of the CCP's United Front Work Department is an insider's account of the Chinese Communist Party's United Front system and its secret tactics. The author CHENG Ganyuan, a legal scholar and former Chinese Communist Party officer, worked in the CCP's United Front apparatus in the 1960s.His main responsibility, while he was working in the CCP's United Front Department, involved the agency's efforts vis a vis minor political parties, he also became familiar with the Department's dealings with business community and various religious groups.This book reveals the true nature of the "United Front" by telling real stories concerning real people. Readers may be surprised to find that the CCP's United Front tactics have hardly changed over the past half-century, and the farces described in this book are still being constantly replayed in China, Hong Kong, Taiwan, and overseas Chinese communities, albeit on a larger scale. This book is the only memoir yet written by a former CCP United Front cadre about the Department. It is highly valuable as a political reference and historical record.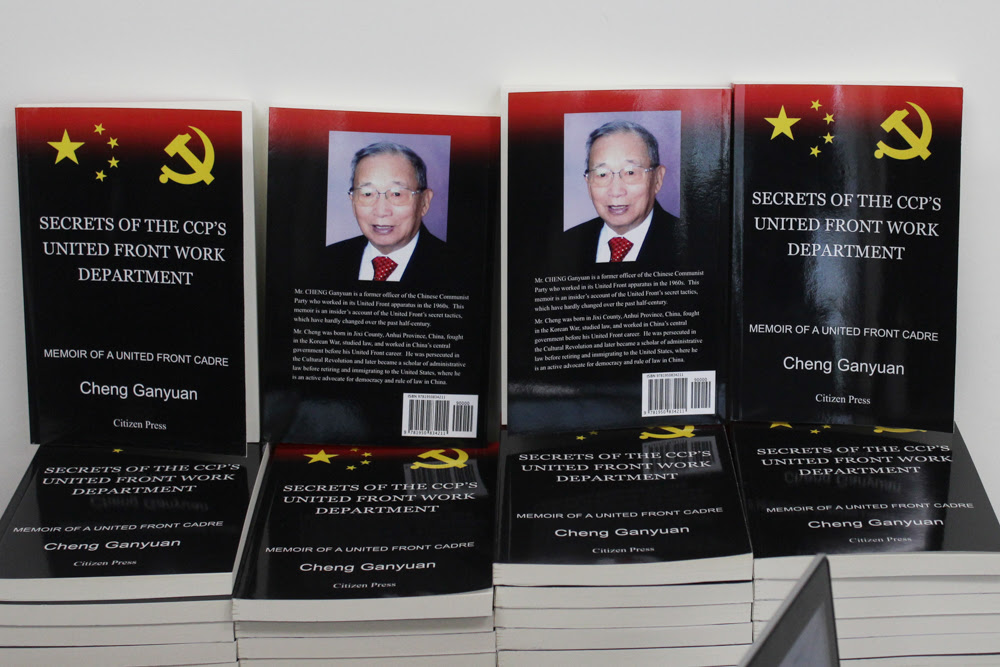 CHENG Ganyuan explained the reason for publishing the English version of the book–it was because after the Chinese version was published, he received many letters from readers, including foreigners, hoping that he could publish the book in multiple languages so that more people could recognize the deceptive nature of the CCP 's united front work. Mr. Cheng said that the CCP 's united front work used to deceive domestic intellectuals, but now it deceives the international community in the name of cultural exchanges. He particularly reminded that we should be vigilant against the current united front work of the CCP in Hong Kong. He also mentioned that in Hong Kong, there might be several departments working and communicating with each other and the United Front Department would coordinate these departments.