Day 3 Report 2
Citizen Power Award Ceremony at the Japanese Diet
Click Here for Award Ceremony Video Footage
In the afternoon of November 16, the Conference participants went to the Japanese Diet for a tour and the presentation of the 2017 Citizen Power Awards, which was held in the First House of the House of Representatives. In addition to Conference participants, three Japanese MPs attended and spoke.
Three outstanding figures in the struggle for human rights in China were given Citizen Power Awards this year: 1) Mr. Makino Seishu, 2) Professor Ilham Tohti, and 3) Ms. Wang Qiaoling (human rights activist and wife of human rights lawyer Li Heping). Mr. Enver Can, a Uyghur human rights activists and Chairman of the Ilham Tohti Initiative, delivered an acceptance speech on behalf of Ilham Tohti, and Ambassador Maysing Yang read Ms. Wang Qiaoling's acceptance statement.
Uyghur delegates receive Citizen Power Award for
Mr. Ilhan Tohti
Madam Ambassador Maysing Yang receives Citizen Power Award for Ms. Wang Qiaoling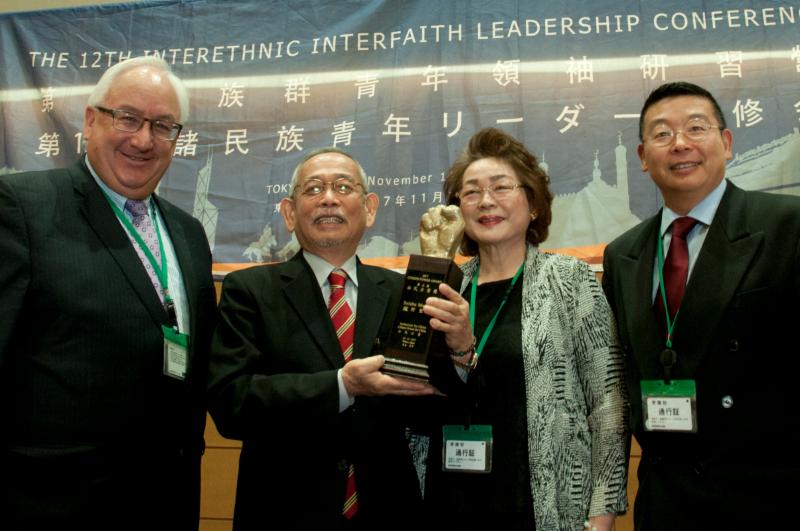 Mr. Makino Seishu receives the Citizen Power Award
After the awards were bestowed Mr. Danby and Dr. Yang Jianli gave concluding speeches, both of which stressed the importance of not giving up hope and continuing the struggle for democratization in China. Dr. Yang argued that Xi's huge ambition, his consolidation of power and cult of personality, his attack on entrepreneurs and private businesses, and the fact that he did not designate a successor at the recent 19th Party Congress, among other things, demonstrate an extreme shift in high-level politics in China. Consequently, Dr. Yang said, detractors will emerge, and we can expect a division in the upper levels of the CCP leadership. There will be new opportunities for democratization in China in this "new era." We need to be prepared for it.